Petri Chocolate Eugon w/ 10% Horse Blood 10pk Unsealed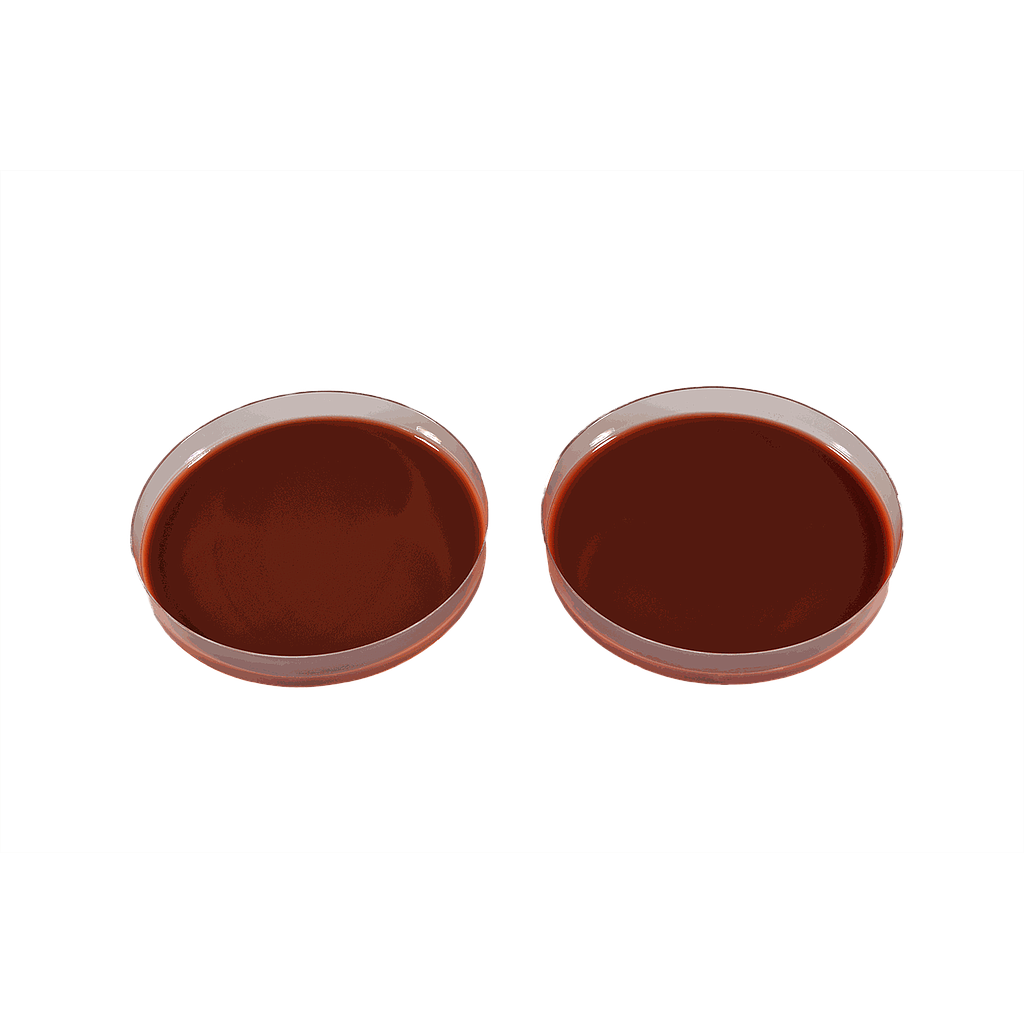 Petri Chocolate Eugon w/ 10% Horse Blood 10pk Unsealed
---
Chocolate Eugon with 10% Horse Blood aids in the culture, isolation and identification of bacteria such as Neisseria, Brucella, Taylorella, Lactobacillus, Streptococcus, Haemophilus.
---
Please note: This product is a custom pour, and not stocked regularly. Please call for more information. 

Chocolate Eugon Agar with 10% Horse Blood (CEA-HB) is a non-selective media to aid in the culture-based isolation and identification of a wide variety of fastidious pathogenic bacteria.
 Strain Detection
Test Strain
ATCC #
Result
T. equingenitalis

35865

Small, smooth, yellowish grey,
cytochrome-oxidase positive
E. coli

25922

cytochrome-oxidase negative
 Important Notes
For Veterinary and Research Use Only.
Plates should be examined for contaminants after the first 24 hours of incubation. Laboratories should be aware that certain countries and/or states may require the prolonged incubation periods or specific confirmation techniques as standard procedures and should therefore ascertain the particular local or regional requirements for specific testing and reporting and/or indicate the specific isolation and testing methods used for their cultural findings. Definite confirmation of any species requires a range of staining, biochemical testing, antibody agglutination or immunofluorescent testing.