InPouch® TF - Feline 10 pk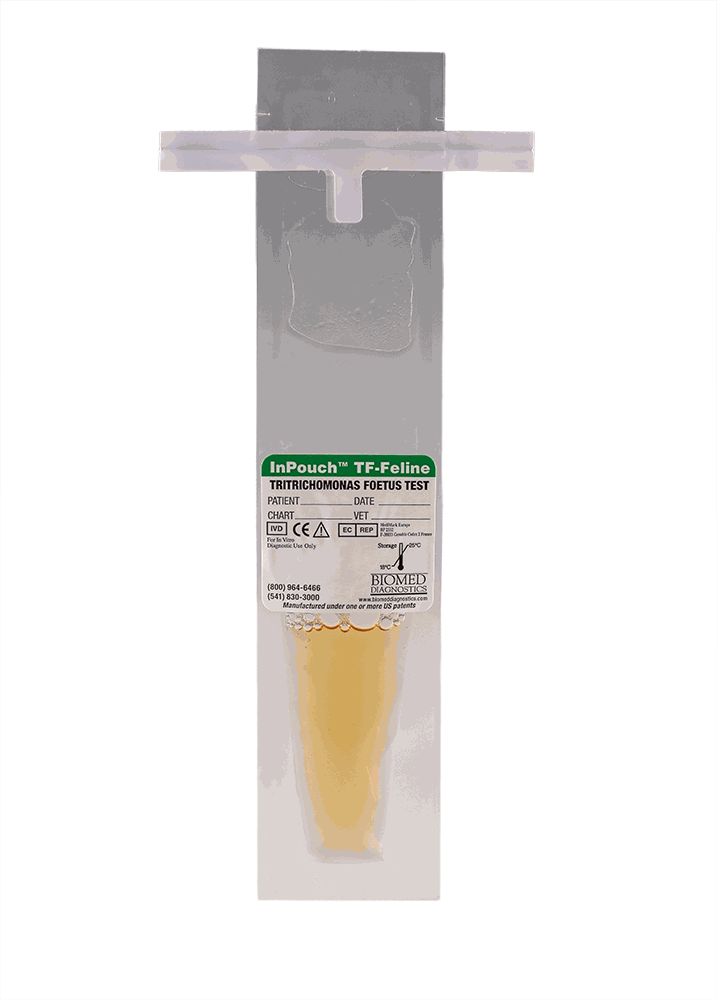 InPouch® TF - Feline 10 pk
---
A highly selective prepared-culture media device for the detection of feline Tritrichomonas foetus
InPouch TF-Feline is a cost-effective, easy to use, broth media device for combined incubation and detection. Widely known by veterinarians for these protozoa, InPouch TF-Feline  increases specificity by inhibiting the growth of yeasts, molds, bacteria and other micro-flora.
Simply swab as little as 0.025-0.05g of fecal material and inoculate the fluid within InPouch at the point-of-care. The selective nutritive media provides presumptive-positive results of one or more live trichomonads in as little as 15 minutes at 18-25°C.
No dilution or wet mount slide preparation is needed. Dramatically reduce your workload and cost by placing InPouch directly on the microscope stage for low power (x10) observation.
When further incubation is required, perform at 25°C. Please see Instructions for Use for further details. Incubation at 37°C is possible but may result in bacterial growth.

---
⚠ WARNING: This product can expose you to chemicals including Iron Dextran, which is known to the State of California to cause cancer, and Neomycin, which is known to the State of California to cause birth defects or other reproductive harm. For more information go to P65Warnings.ca.gov.
---
 Strain Detection
| TEST STRAIN | RESULT # |
| --- | --- |
| T. foetus | Growth |
| E. coli | Inhibited |
| C. albicans | Inhibited |
| E. faecalis | Inhibited |
| S. aureus | Inhibited |