InTray® COLOREX™ Screen 20pk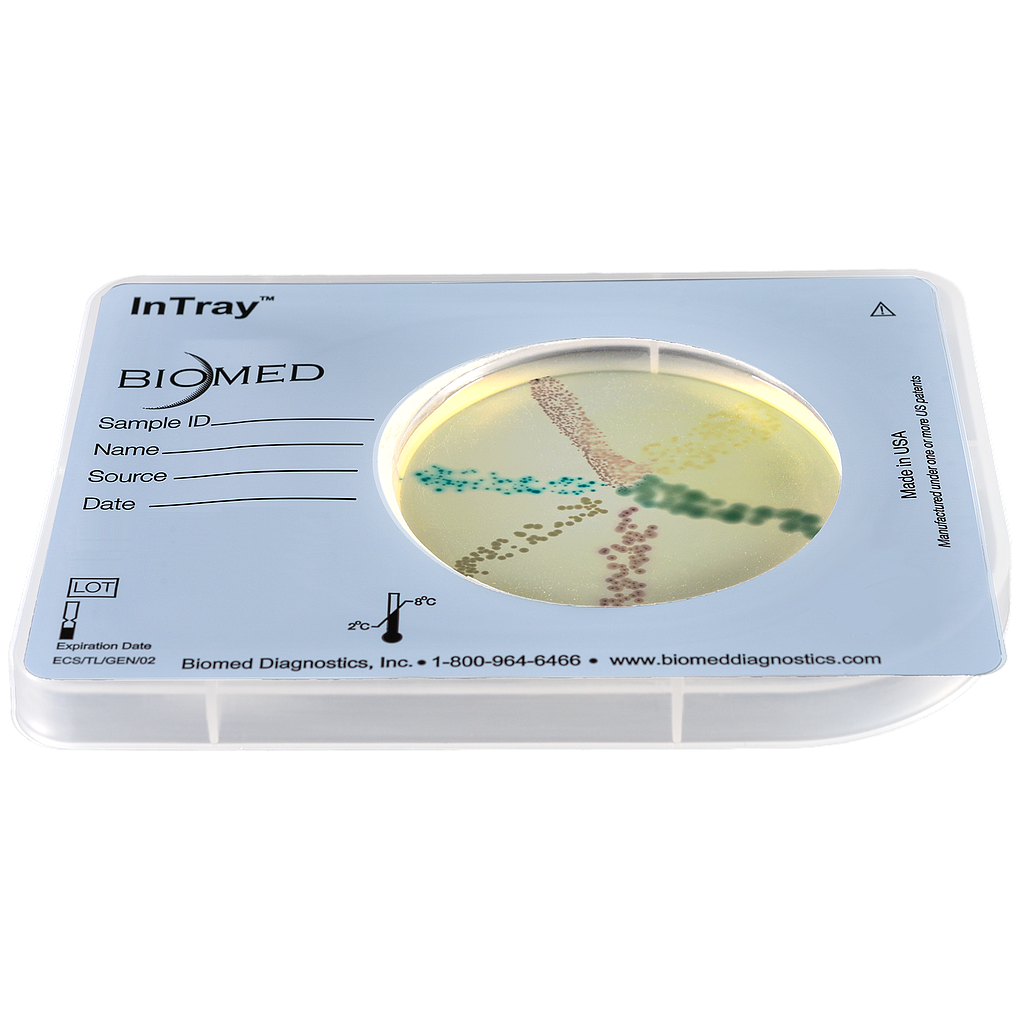 InTray® COLOREX™ Screen 20pk
---
For the rapid isolation and chromogenic differentiation of urinary tract pathogens. 
Suitable for direct plating of urine specimens.
Streamline your lab's workflow with simultaneous growth, observation, and chromogenic differentiation. Now you can see selected pathogenic species frequently found in the urinary tract, including gram-positive and gram-negative bacteria.

InTray Colorex Screen makes preliminary detection easy by producing distinctive color and morphology differences between selected pathogenic species within as little as 24 hours – and inhibits the growth of yeasts, mold and fungi. E. coli and Enterococcus are positively identified on the initial plate, greatly reducing the need for confirmatory testing.